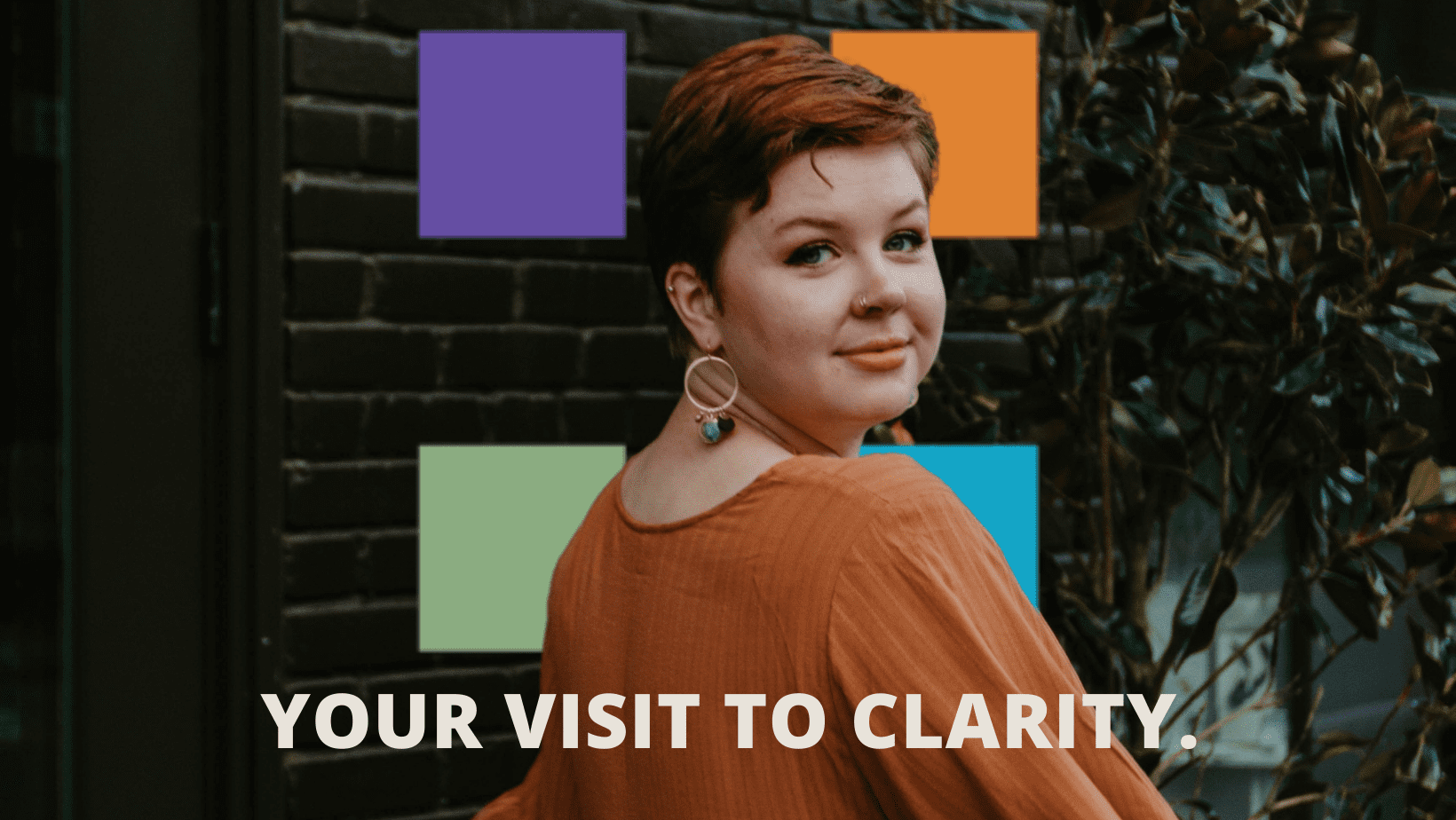 So you think you may be pregnant and have made an appointment with us. You may be wondering what exactly is Clarity? What will happen during my visit?

While we do accept walk-ins if our schedule allows, it is encouraged to make an appointment so that we can guarantee you'll be seen. When you arrive at our medical building, you will be asked to fill out paperwork if we you have not in advance (often we can send it to you before to minimize your wait time!).
After arriving, we will take a urine sample for a lab-quality pregnancy test administered by a registered nurse. You will then have a free nurse consultation on your health history, any questions you have, and the results of the pregnancy test. If you are eligible for an ultrasound, we will make a follow-up appointment at the end of your visit. During pre-abortion appointments, we typically conduct ultrasounds during your first appointment pending your last menstrual period.

Your visit at Clarity is completely confidential. We will not even call you without your explicit permission! If you do give us permission to contact you and identify ourselves, we will likely text to confirm your appointments or will call after to follow up.

Our medical clinic is located at 105 E Memorial Drive. We are right across from Baptist Hardin and directly behind El Acapulco Mexican Restaurant. Look for a big stone chimney with the Clarity logo on it!
We are open for medical appointments from 9am-7pm on Mondays and 9am-4pm on Tuesdays and Thursdays.

From our nurses to our medical director to the radiologists we contract for your ultrasound images- everyone on our team is here to cheer you on. In addition to being kind and compassionate, our nursing staff is top notch and trained specifically to work with expecting mothers, to conduct ultrasounds, and to offer counseling on your pregnancy.

We are a free clinic and are proud to offer our services to women in our area without charge. No need to bring proof of insurance to your visit to Clarity- just bring yourself!

Clarity is a safe, confidential, and compassionate place to get all of the information you need about your potential pregnancy. We pride ourselves on offering the latest medical information on pregnancy, abortion, and adoption. Call us or click here to schedule your free appointment.