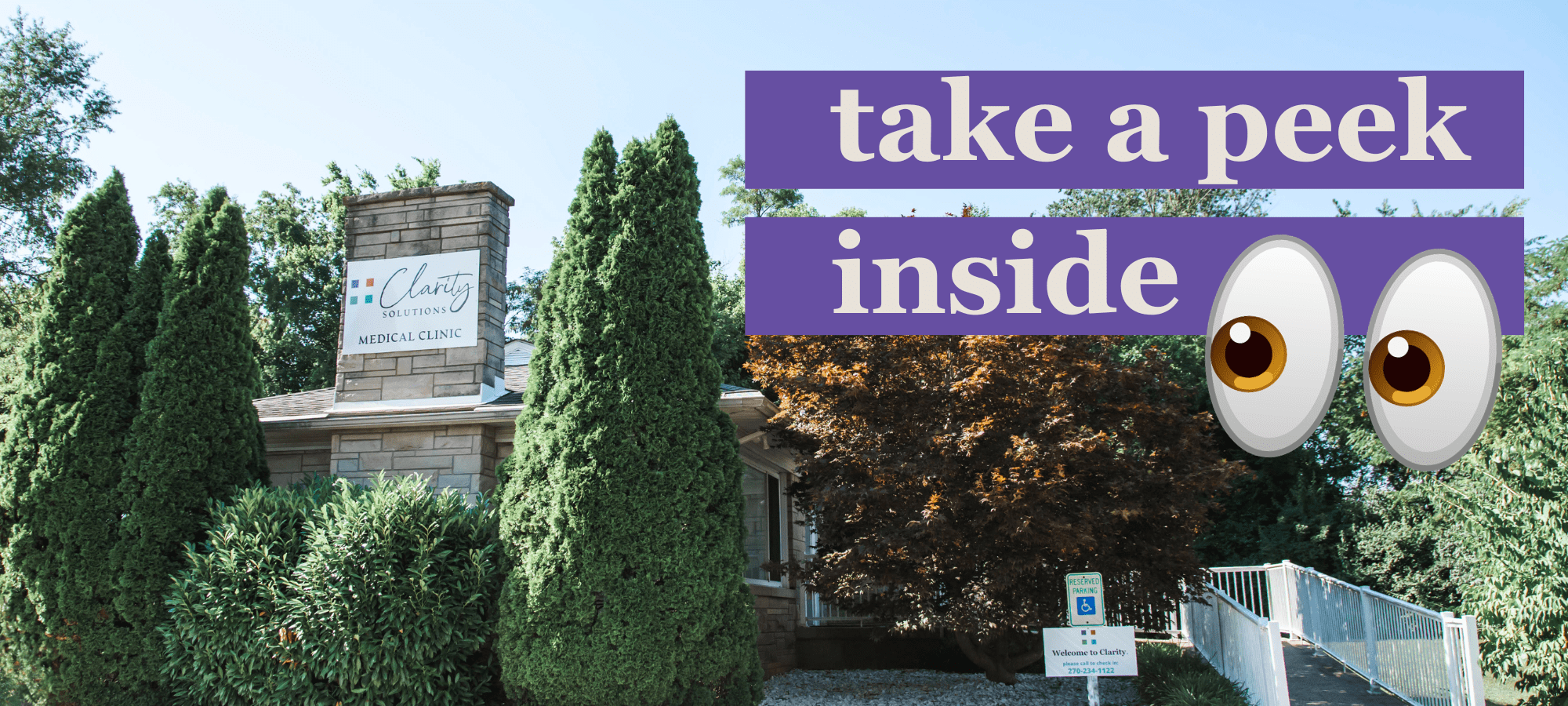 Clarity Solutions has been located in Elizabethtown, Kentucky and serving all of Central Kentucky for over 20 years!
We have multiple buildings on East Memorial Drive across from Baptist Health Hardin. Take a tour inside!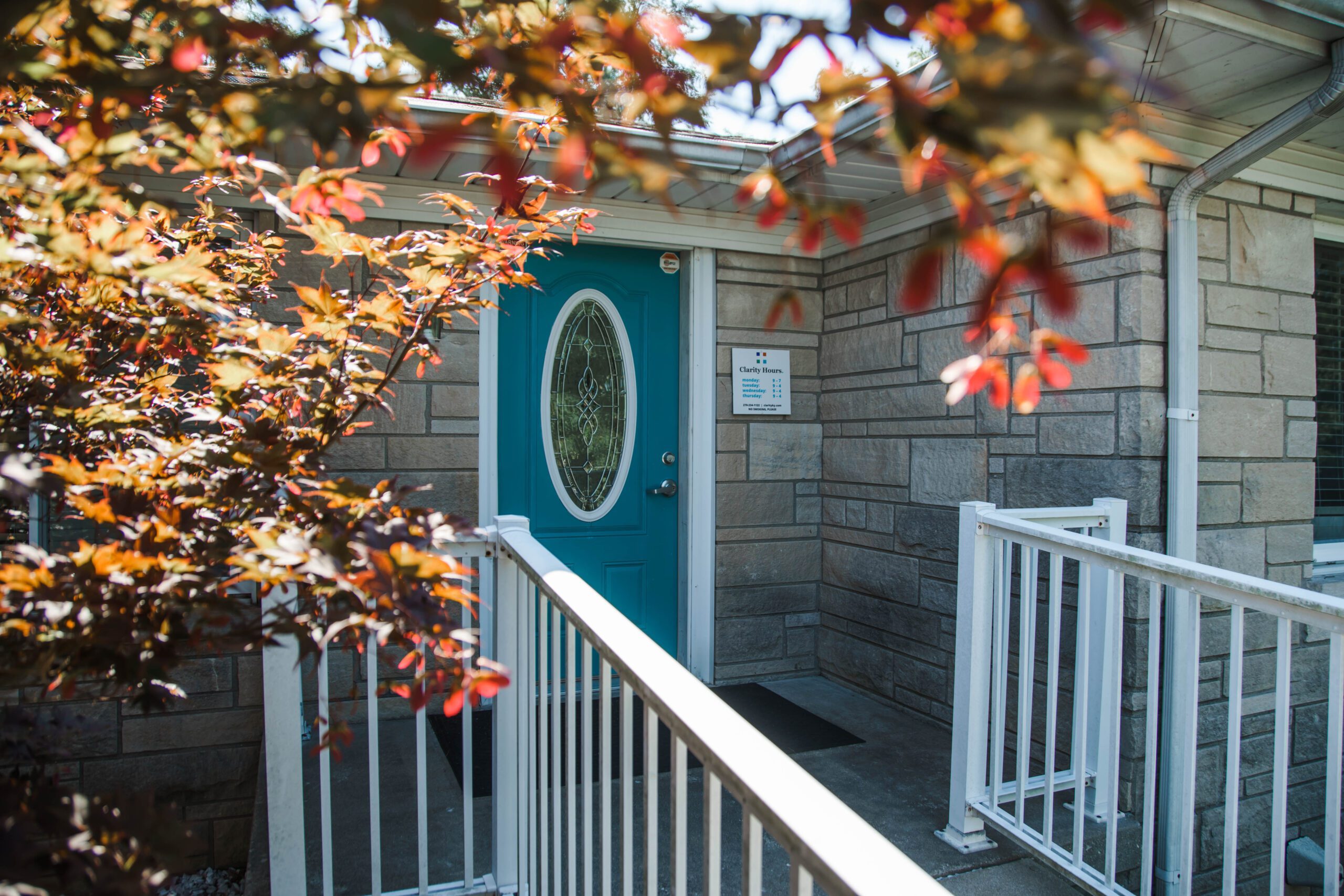 There are lots of medical offices in this area, we are located directly behind El Alcupoco…and we will just say tacos after your appointment are always a good idea!
Waiting Room
Our waiting room is a calm, peaceful place to finish up paperwork, enjoy a hot cup of coffee, and wait for your nurse! We even try to prevent double-booking as much as we are able to allow the utmost in confidentiality for you.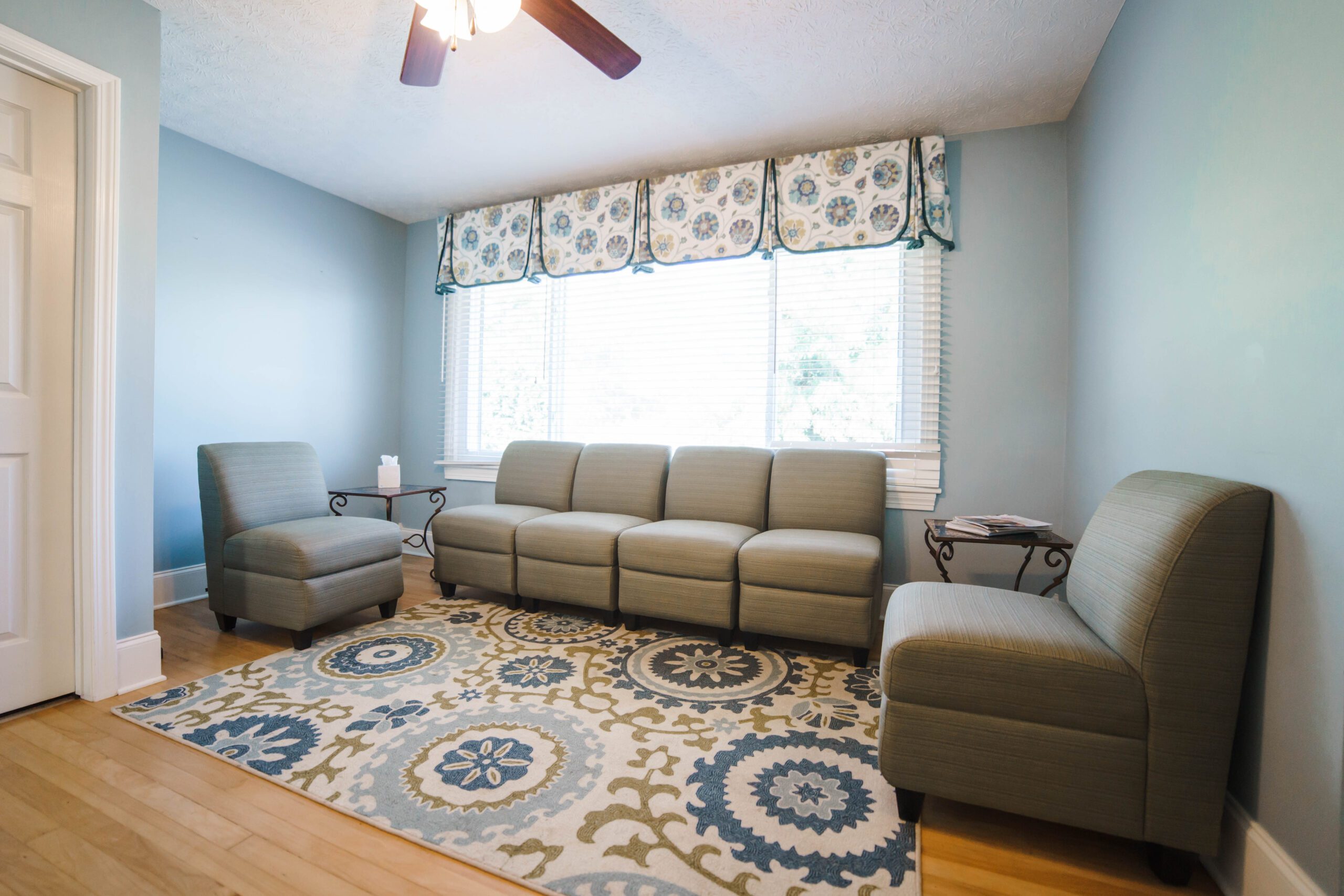 Exam Rooms
Our exam rooms are equipped with anatomy diagrams, ultrasound and sanitation equipment, and more to ensure an educational and empowering experience for all patients. We even use real cloth sheets on exam tables for your comfort. No paper roll or barely-there paper robes here! Your comfort and privacy is important to us.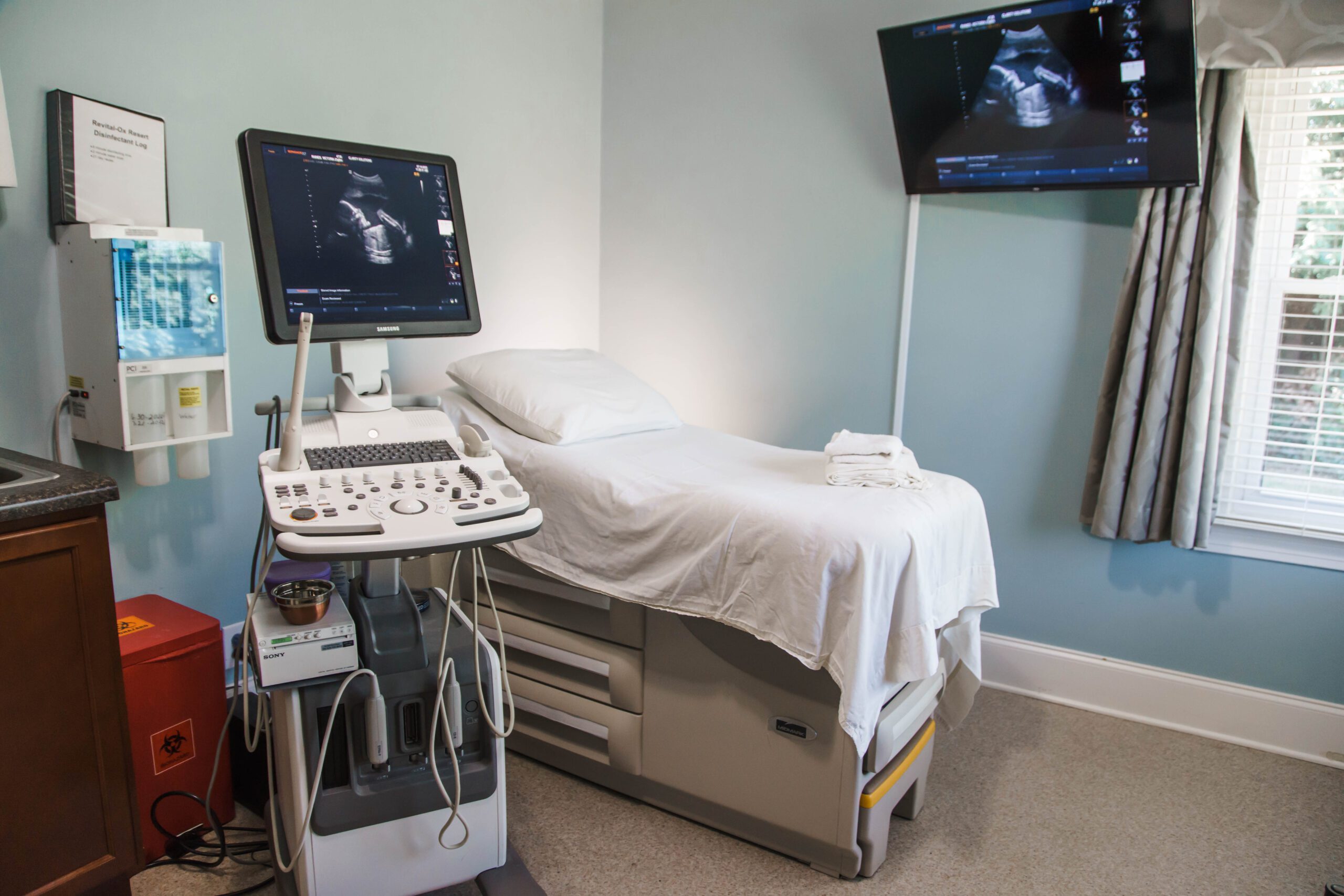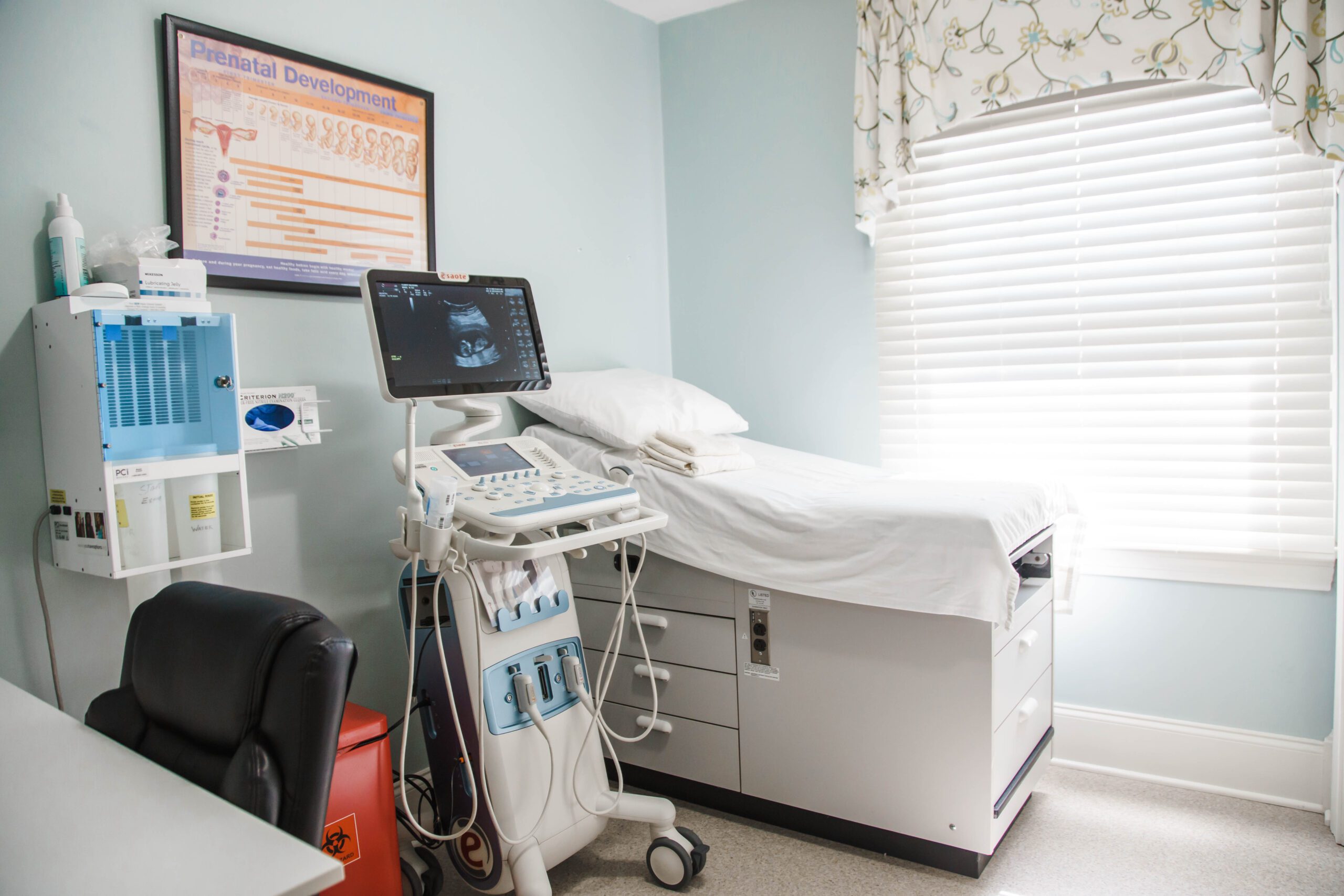 The Haven at Clarity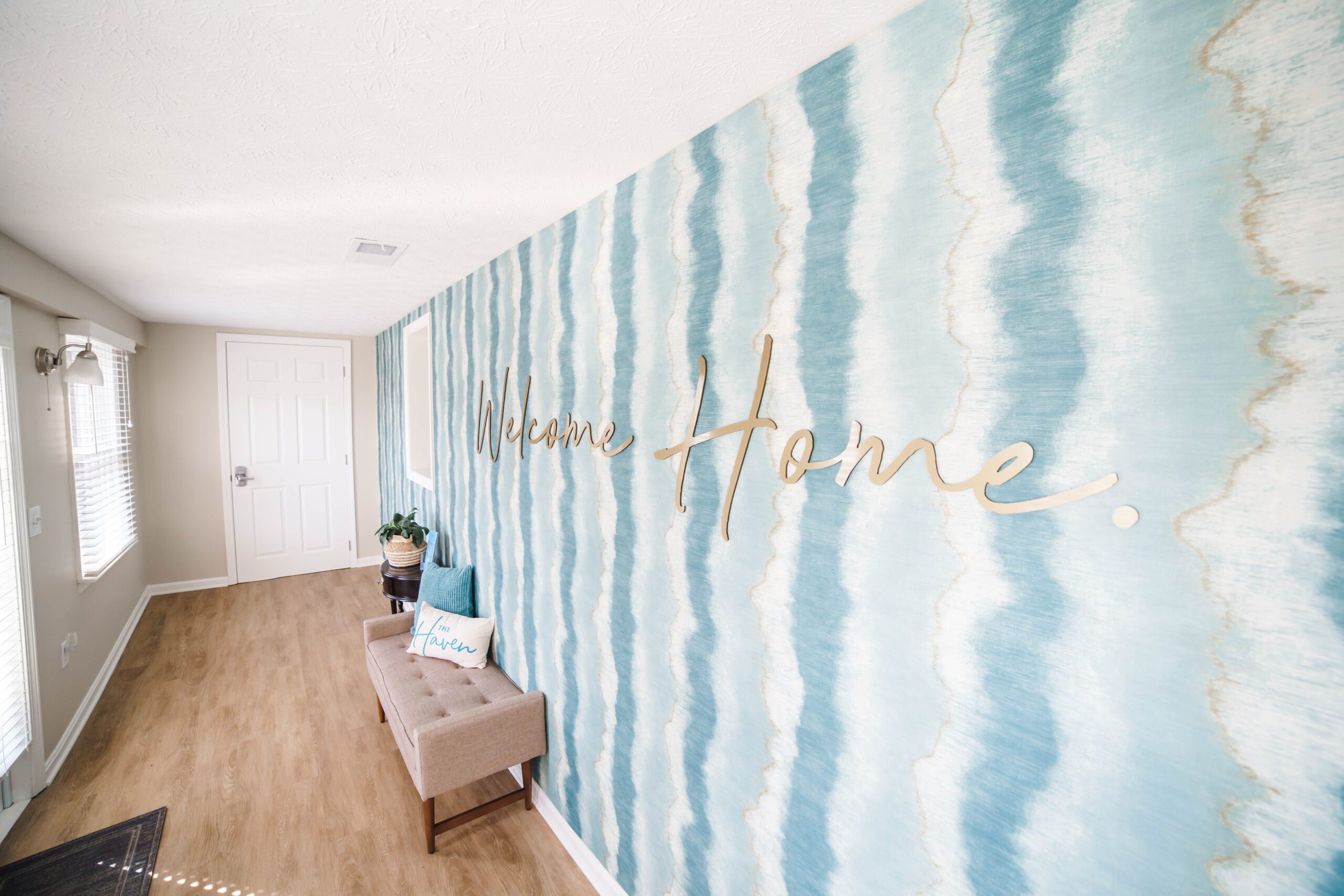 Our other buildings include our beautiful maternity home, The Haven at Clarity,  for women struggling with housing instability, a crisis plaguing our area!
Client Services Building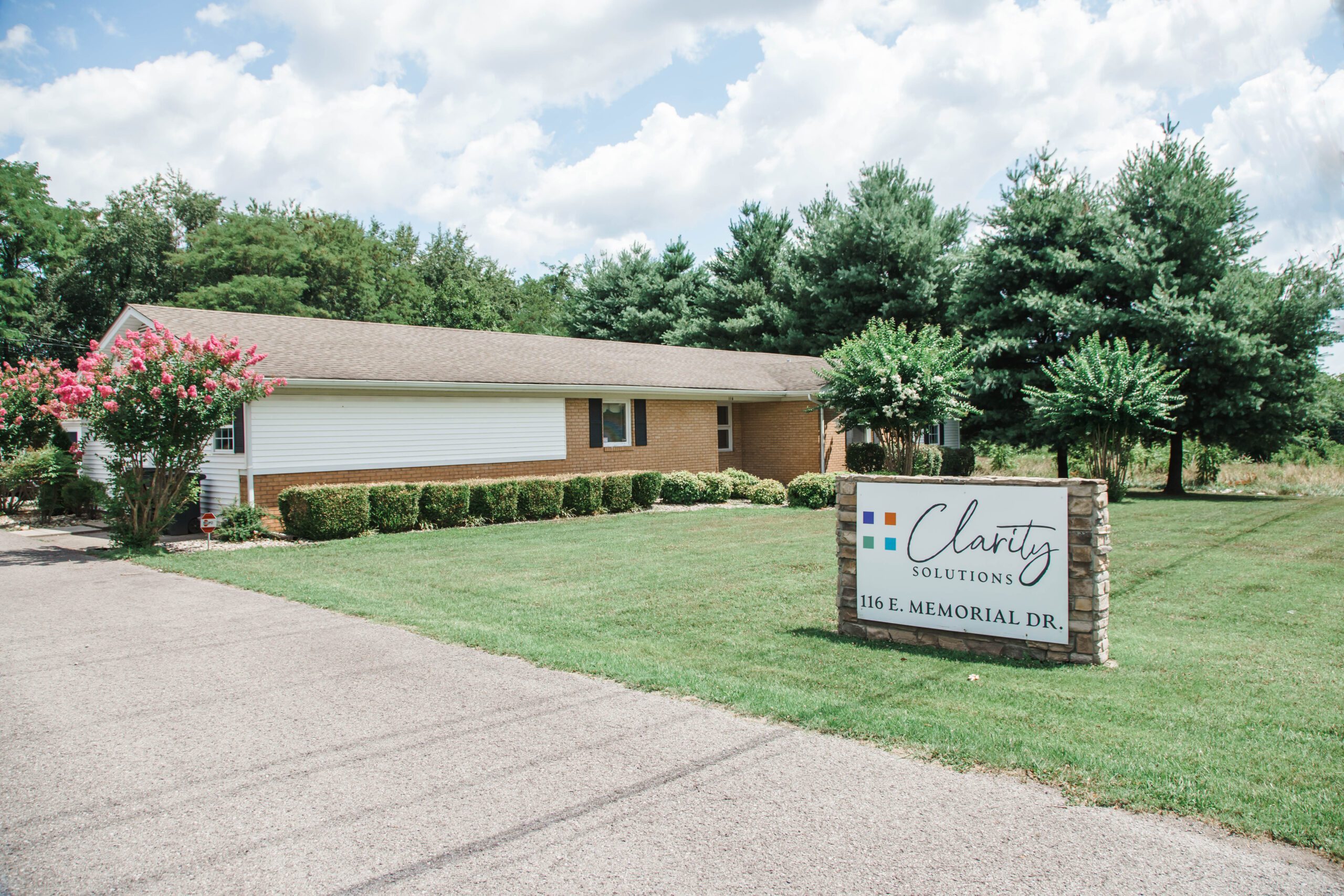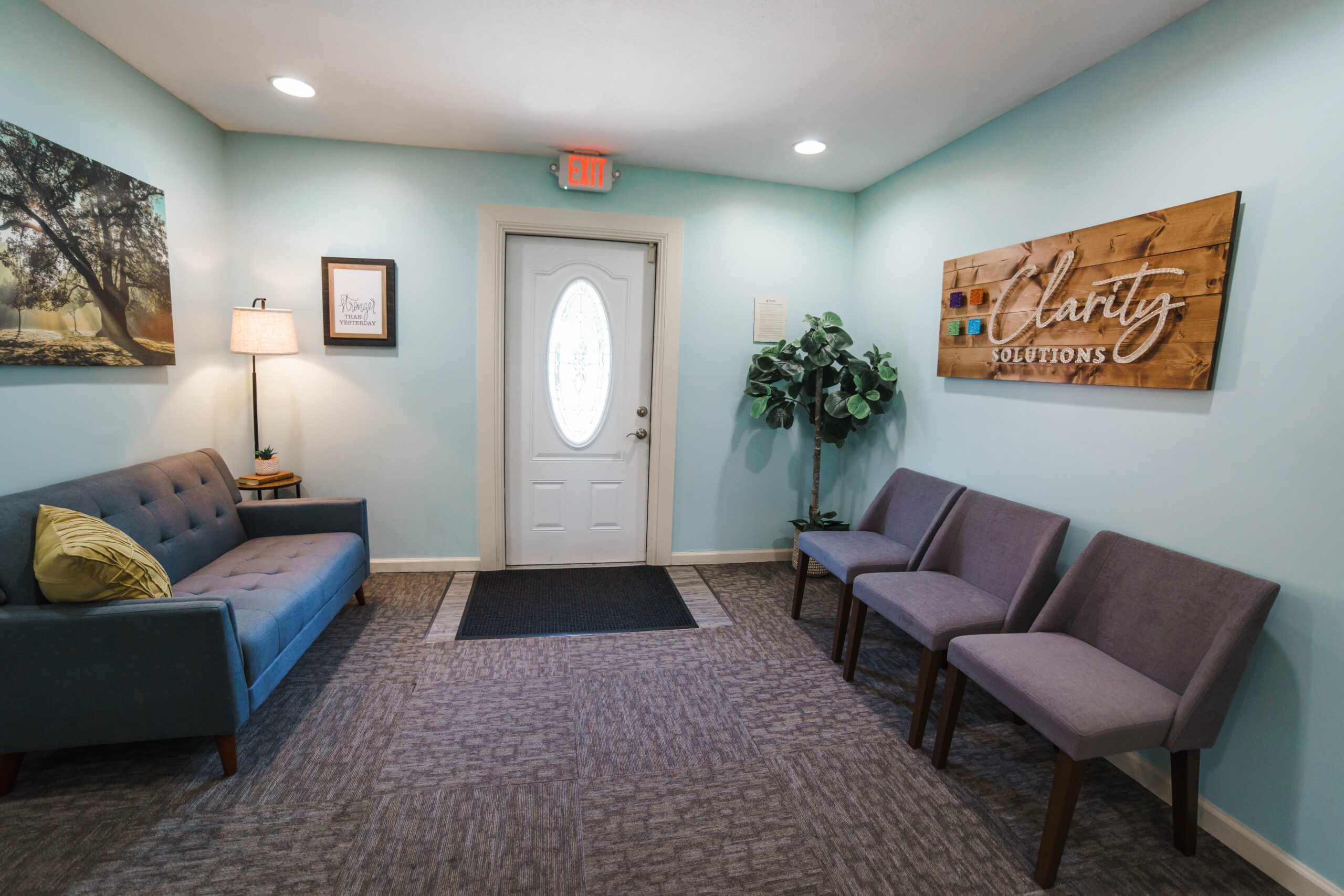 We also have a resource building where our ongoing support programs take place. These classes, mentoring sessions, and material resources have helped thousands of women and men in our area!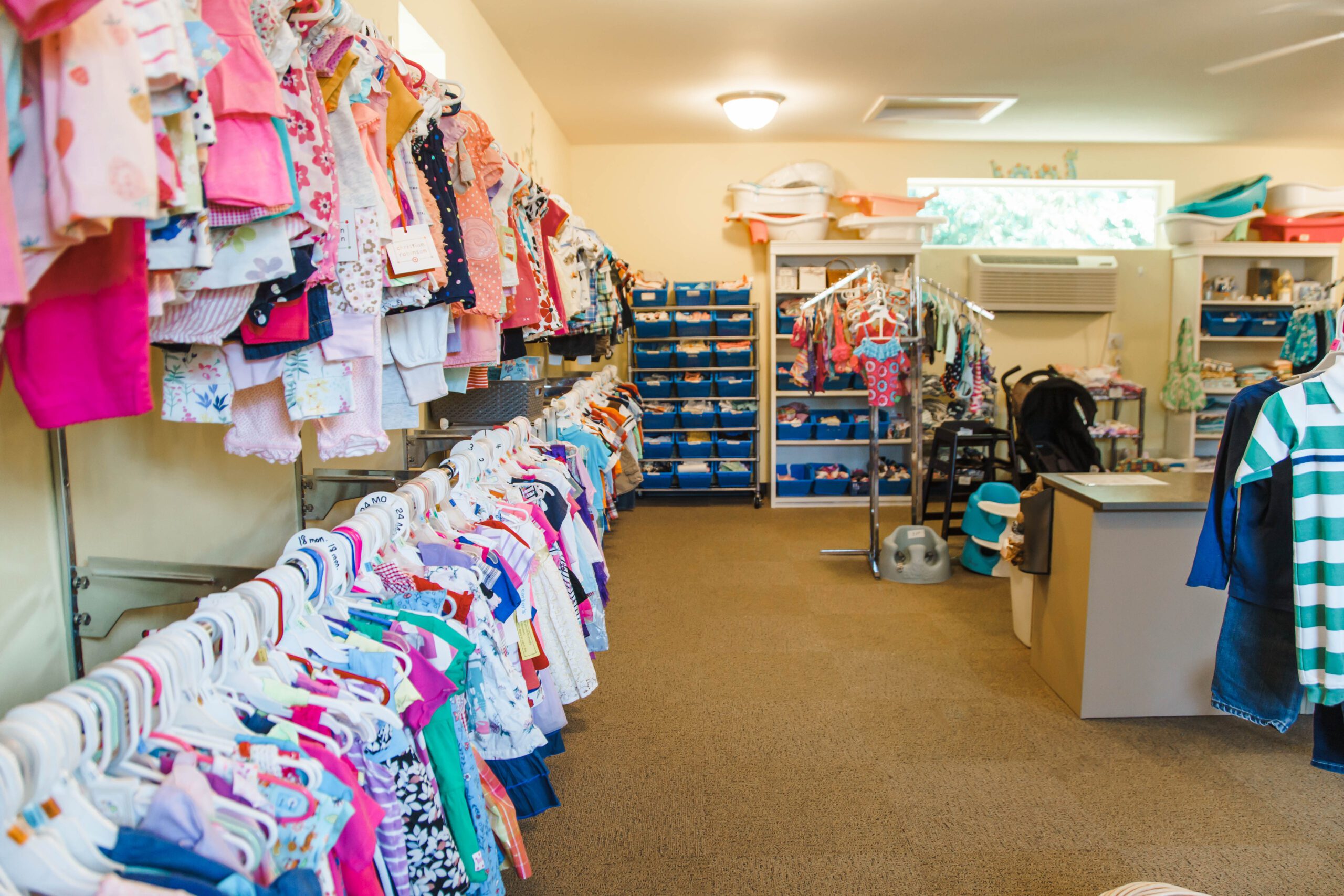 One of our court-recommended programs even helps dads get reconciled with their children as they grow as parents.
Come see us!
We are also always growing and expanding! No matter what building or room you end up in, you can be assured that it will be calm, inviting, and private. We want you to leave your appointment feeling refreshed and confident about your pregnancy decision. Book your free appointment now.