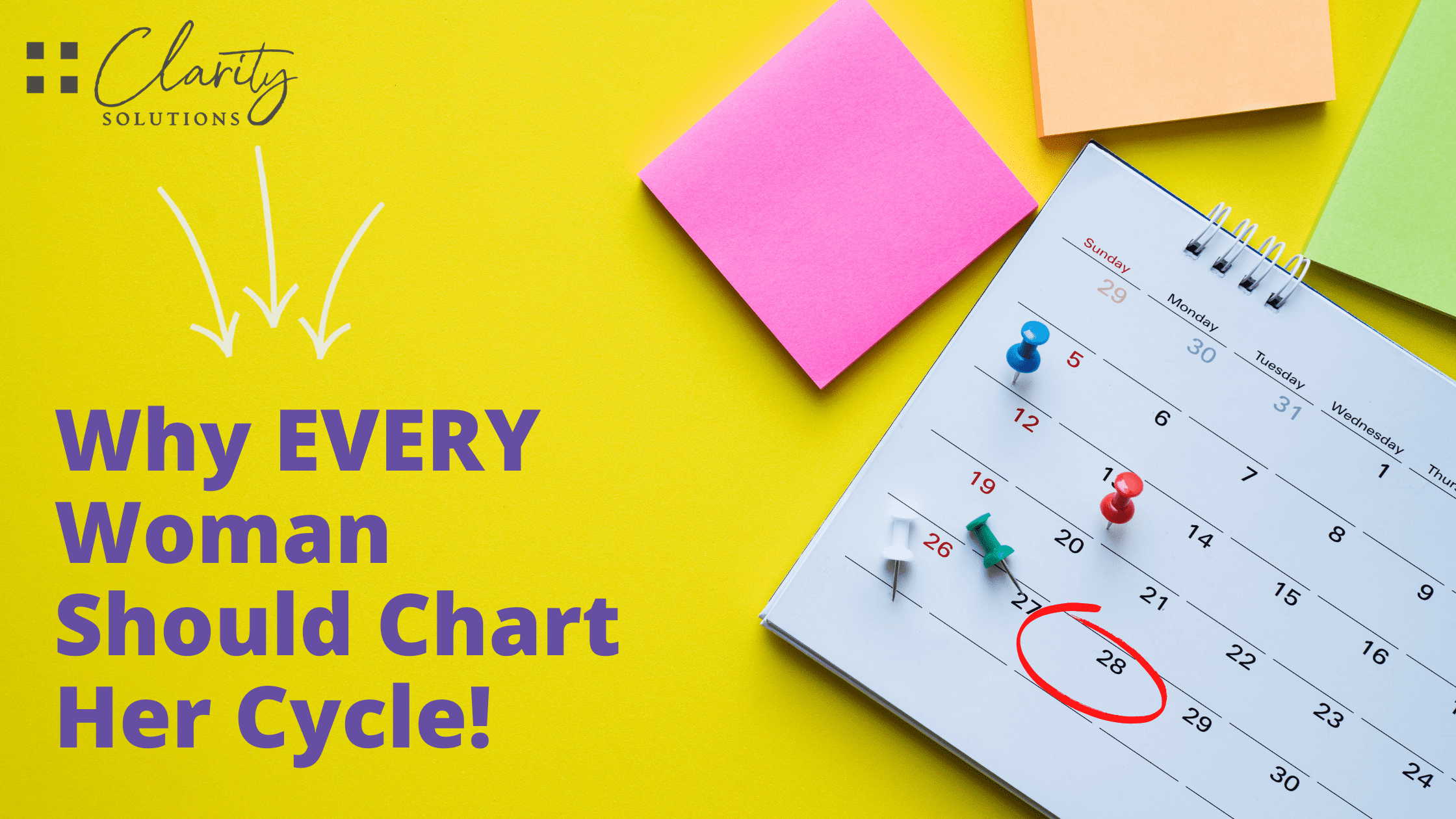 Every woman is familiar with getting her period, but menstruating is only one small part of a larger cycle that takes place each month. And understanding how this cycle works can give you major clues into your sexual health, hormones, fertility, and more.
According to womenshealth.gov, a woman's menstrual cycle is:
"The hormonal process a woman's body goes through each month to prepare for a possible pregnancy."
Once you reach puberty, a female should have regular monthly periods until she goes through menopause. Yep. That's like 4-5 decades (!) of built-in health clues you can tune into each month. Obviously charting your cycle helps keep track of your period, but it can help achieve or prevent pregnancy and even indicate larger issues like endometriosis, PCOS, and more.
And charting your cycle doesn't have to be complicated or mysterious. It's simply observing and recording what is going on with your body like your period, cervical fluid, cramps, and appetite. This can be as easy as opening an app! Below is a round-up of some reliable apps to make charting your cycle a breeze:
Period Tracker
Period Tracker can help to track and predict your period, plus provide information on your fertile window and potential ovulation date. In addition to the basic menstrual cycle tracking function, the app can be used to record temperature, intercourse, weight, cervical mucus, and mood. There are even reminders you can set for yourself in the app!

Clue
Clue has been ranked as the top period and ovulation tracking app by the Obstetrics & Gynecology journal (a publication of the American College of Obstetricians and Gynecologists). This app uses science to help its users to identify unique patterns in their menstrual cycle. With Clue's period tracker, multiple mood trackers, health logs, and exercise trackers, your health and menstrual cycle will no longer be a mystery. The app's unique algorithm learns from the data that you add, which means that the more you use Clue, the smarter it will become. One of our staff members has a very irregular period and Clue has been the only app to accurately chart her cycle.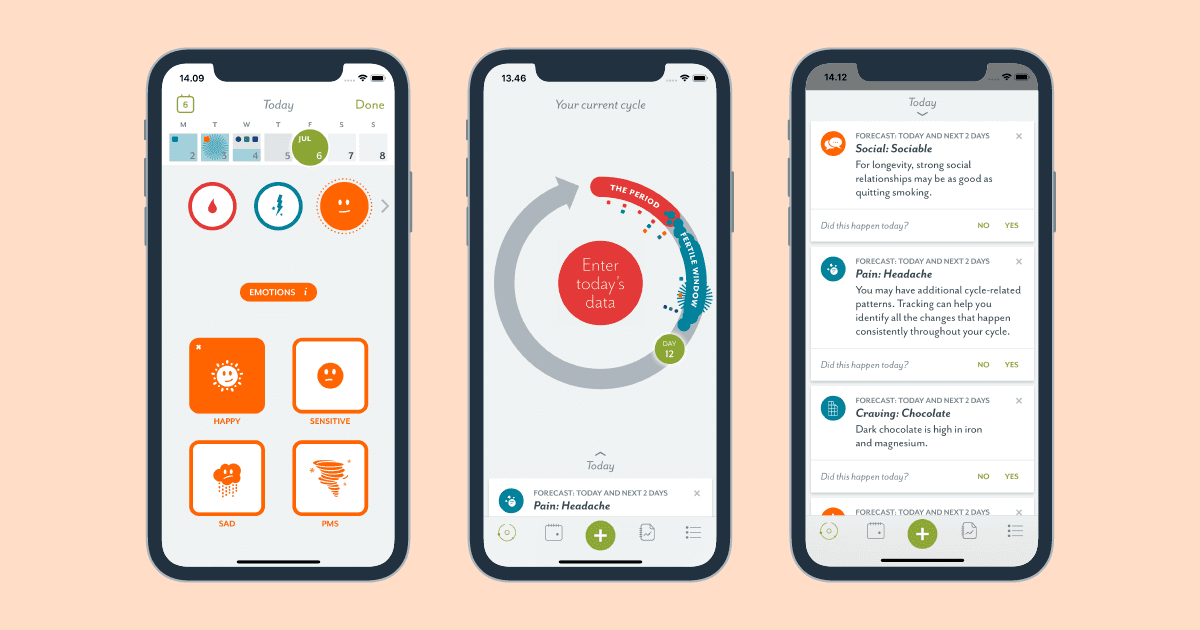 Cycles
Cycles is another great app that similarly tracks periods in a handy calendar and predicts future ones. Record your periods, view them at a glance with the easy-to-read calendar, and plan periods, fertile days, and ovulation for the next 12 months. If you are trying to get pregnant, the app lets you know when your chances of conceiving are higher with helpful reminders. Likewise, it tells you when to use extra protection if you are not trying to conceive.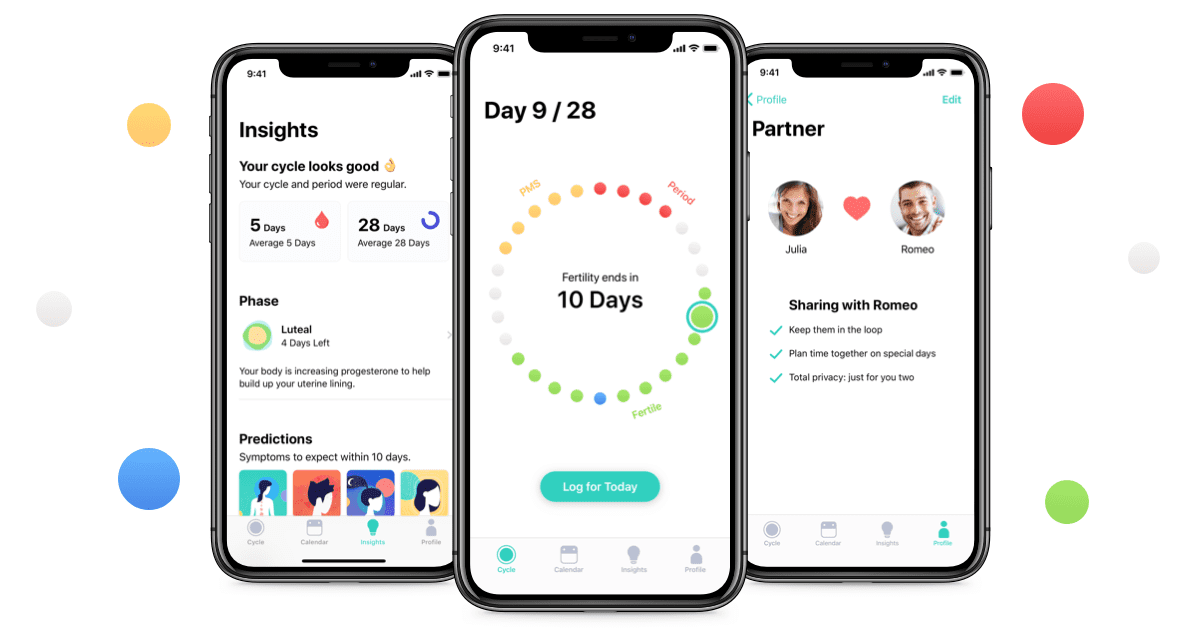 ---
So, open up your app store, download all three and see which you like best! Educating ourselves on our bodies is always a good idea and charting your cycle is one of the easiest ways.
All of these apps are free. And of course if it's a little too late for cycle-charting (pregnant?), then don't hesitate to call our clinic or request an appointment online for our free services.


*Information on apps obtained from medical news today