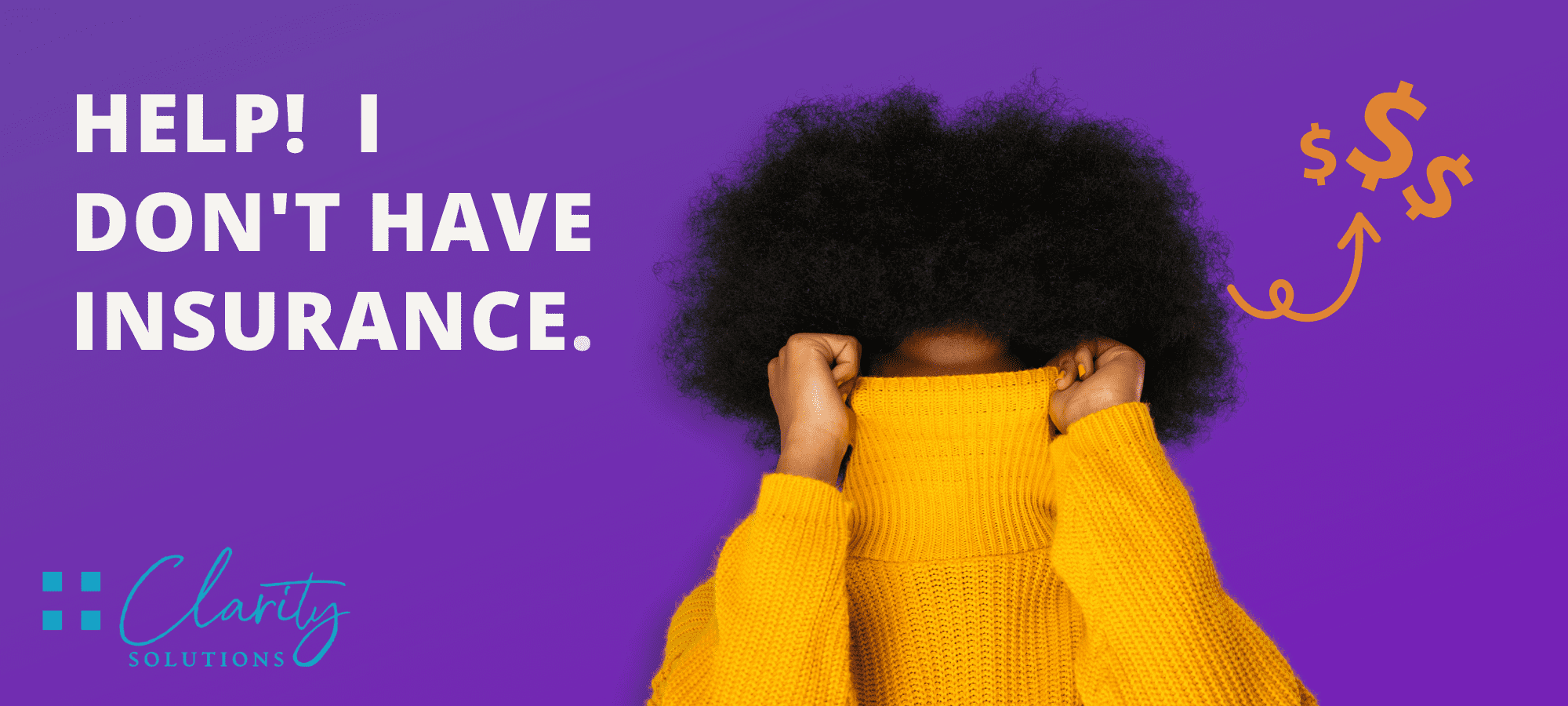 You may be one of many who struggle to obtain accessible healthcare services. If you are pregnant and without insurance you may be worried about how to pay for a prenatal appointment, abortion pills, or your pre-abortion appointment.
Medicaid can help. Fortunately, a pregnant woman in Kentucky can receive Medicaid (a type of insurance) benefits during pregnancy and up to two months after birth if she meets certain income requirements. Medicaid covers 100% of the cost of prenatal visits, prescriptions, labor and delivery, postpartum checkups, and more. Even if you already have health insurance but meet the Medicaid income requirements, you can still apply to help pay for medical bills that private insurance will not cover.
At Clarity, we can get you connected with an Medicaid assister who can get you qualified over the phone within days. Really! The Medicaid application process, as well as SNAP benefits, may also require a proof of pregnancy. We've got that covered too- obtain a free proof of pregnancy during your first appointment at Clarity!

Not currently. Without Medicaid coverage you may wonder about the cost of abortion without insurance. Abortion costs will vary based on the gestational age of your pregnancy. An ultrasound can accurately date your pregnancy and determine what these costs may look like for you. While you may be able to access an ultrasound scan at Planned Parenthood or another abortion clinic, you will likely have to cover the cost of the scan on top of the other services you will be paying for out-of-pocket. Here at Clarity, ultrasounds are free too. Book yours now!

If you're under the age of 26, you may still be listed on your parent's health insurance. If confidentiality is a concern for you, you can rest assured that Clarity's Clinic is HIPAA compliant and no one will know about the services you receive here unless you tell them.

At Clarity we provide pre-abortion appointments to help you get answers to all of your questions and get the medical services you need as you process your decision. Learn about the abortion procedures and costs you are considering, get proof of pregnancy, receive a free ultrasound, and most importantly, feel confident in your choices. All our services are offered at no cost to you and with equal opportunity regardless of race, gender, and marital status.
---
At Clarity, there's no need to worry about insurance! We love providing accessible care to all. And if you need to get insurance, we can help with that too!

Sources:
https://www.medicaid.gov/medicaid/eligibility/index.html