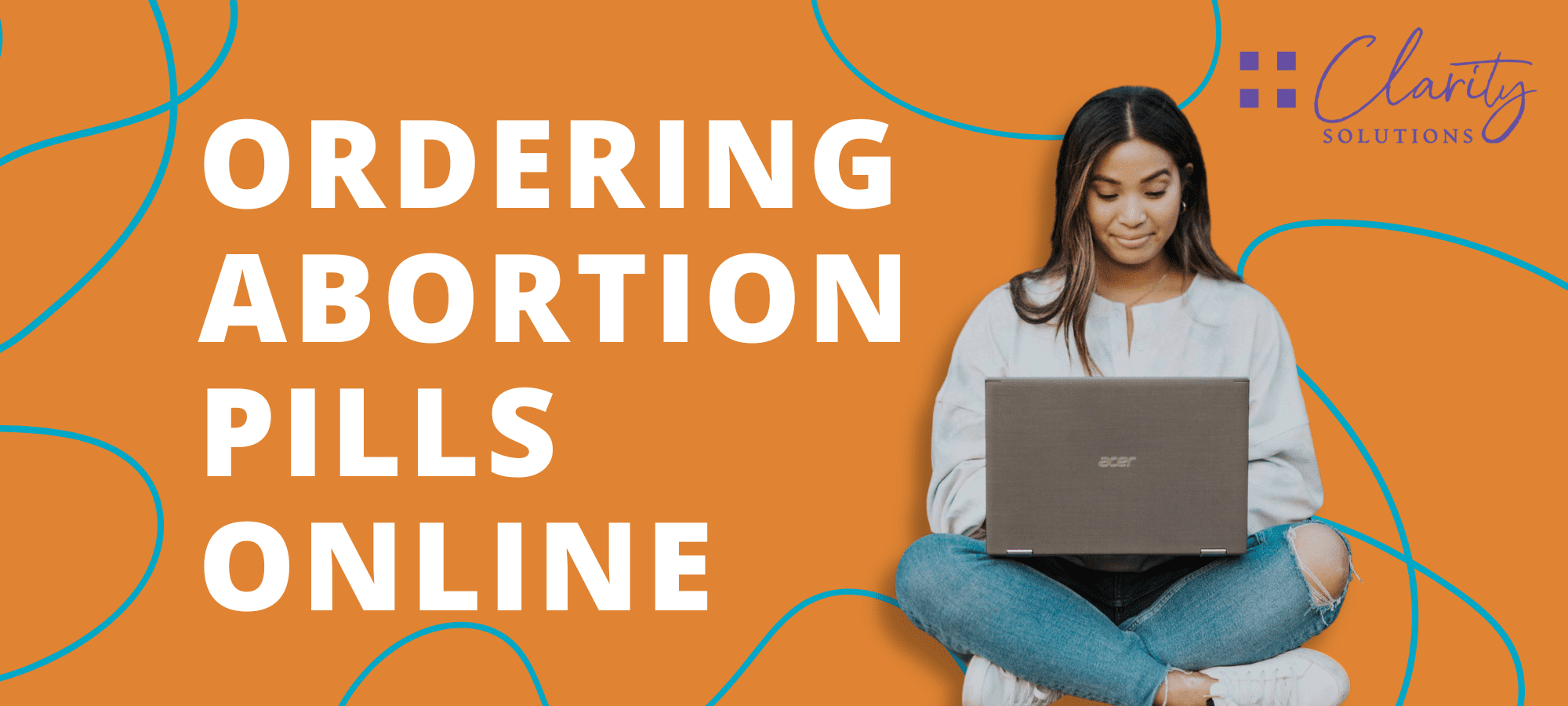 These days you can buy anything online and have it shipped directly to your door. Now ordering abortion pills online is an option in some states. This allows women to receive abortion pills through the mail without having a physical exam or ultrasound and doesn't require follow-up appointments with a medical provider. Mail-order abortion pills are appealing to many women because it seems private and convenient. But is this a good idea?

After an online questionnaire, or a quick phone/text consult with these companies, abortion medications (usually mifepristone and misoprostol) are in the mailbox within 1-3 days with instructions for use.
Then the woman is expected to self-administer the abortion through medication. Mifepristone blocks the effect of the hormone progesterone, which is necessary for the continuation of pregnancy. Then, up to 48 hours later, Misoprostol is taken.  After taking the pills, the uterus will contract and expel the embryo/fetus. This may take a few hours or as long as a few days. Women who take these pills should expect to have vaginal bleeding or spotting for a couple weeks including large blood clots up to the size of a lemon which can include visible parts of the fetus. They may also experience nausea, vomiting, diarrhea, feeling dizzy, headaches, or hot flashes.

While this may seem like a convenient option, there are many risks involved. Before the pandemic, the medical community's standard of care required that patients first had to undergo a blood test and an ultrasound so that the provider could determine how far along she was in her pregnancy. These exams are very important because the abortion pill can only be used up to ten weeks gestation. However, online abortion pill websites rely only on the dates of the last menstrual period to dispense the abortion pills. Unfortunately this does not accurately determine gestational age- every woman's body and ovulation is different! Without an ultrasound, there is no way to accurately determine how far along someone is or whether a pregnancy is viable. For this reason, women should never receive the abortion pill from anyone other than a licensed medical professional or without a consultation.
While these websites may claim that this is safer than Tylenol, it should be noted that mail-order abortion pills are against the recommendation of the Food & Drug Administration as well as The Mayo Clinic. There are reasons ordering abortion pills online is illegal in many states:
These pills have a "black box" warning, which is the highest level of caution the (FDA) puts on medication.
There are possible unverified chemicals and unverified dosage (could lead to an incomplete abortion and life-threatening effects)
Many companies that produce these products available by mail are from other countries and therefore unregulated.
The lack of a pre-abortion screening puts your health in danger
Ordering the abortion pill online and waiting for it to be shipped increases your risk of taking the abortion pill too late, making it ineffective. This causes complications or further needed procedures.
Any abortion procedure has no impact on an ectopic pregnancy. A delay in getting help for an ectopic pregnancy can be devastating to the health and well-being of a woman.
Up to 13% of abortion pill procedures can fail. A follow-up appointment is necessary to rule out a failed or impartial abortion and that your body has stayed safe through the process. At-home abortions bypass this critical step at the cost of your health.

The FDA takes the prescription of the abortion pill very seriously and you should too. You shouldn't put your health in the hands of online companies with representatives you'll never even see. You deserve the best, most supportive care from providers who will listen to you face-to-face.
Having a medical abortion is a major decision with emotional and psychological consequences. If you're considering this procedure, make sure you understand what it entails, side effects, possible risks, complications and alternatives. Your health, safety, and knowledge are important to us which is why we crafted our pre-abortion appointment just for you. These appointments offer all you need when considering your options – an ultrasound, pregnancy confirmation, and more – for free. Our appointments are confidential, fast (same or next day appointments are available), and trusted by countless women in our community. Make yours today.

Sources:
https://www.mayoclinic.org/tests-procedures/medical-abortion/about/pac-20394687